Eagle Chevrolet Community Involvement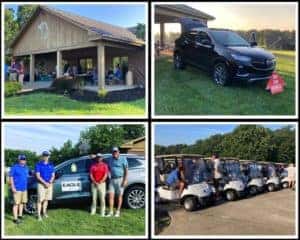 The Rowan County Christmas Golf Scramble
Rowan County Christmas is a non-profit organization established in 1993 by a group of local social service agencies, churches, civic organizations, businesses and community leaders. They provided Christmas gifts and food vouchers to more than 500 families and senior citizens in 2019 and even more in 2020. We are proud to support them and their efforts to make Rowan County a better place!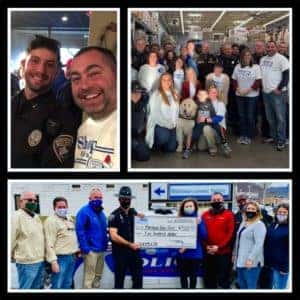 Shop-With-A-Cop
Supporting your community is something we take very seriously, and we are proud to support the Morehead Shop With A Cop program! The purpose of the event is to foster positive relationships between youth and officers. Young kids, K – 6th grade are selected each year during the end-of-the-year holiday season to shop at one of the local area stores to purchase gifts for members of their immediate family.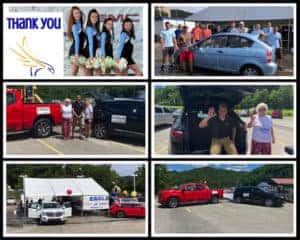 Supporting our local Community Organizations
We are supporters of youth sports, Rowan County Schools Athletics, Morehead State University Athletics, and organized sporting events throughout the region. We also support Greek Life at MSU and their selected philanthropies!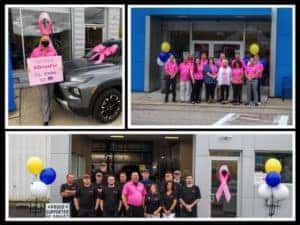 Breast Cancer Awareness
Every year we look forward to October! We are proud of our participation in the Making Strides Against Breast program because it is an issue that can, and has impacted several of us!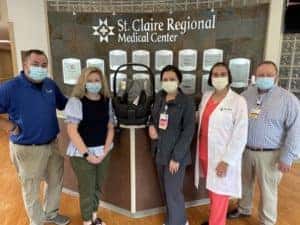 St. Claire Healthcare
St. Claire HealthCare (SCH) includes the largest rural hospital in Northeastern Kentucky with 159 beds, 7 primary care locations, located within 5 counties, a multi-specialty medical pavilion, an outpatient center, homecare services and operates 3 retail services including family medical supply, pharmacy, and aesthetics. We are proud to support our Healthcare Heroes!
If you are interested in a sponsorship or partnership with Eagle Chevrolet, please fill out our Sponsorship Request Form!